The visible light with a wavelength in the range of 415 to 455 nm is called "harmful blue light". Its energy is extremely high, long-term exposure will not only dry the eyes but also cause retinal cells to shrink or even die, leading to decreased vision, eye diseases, and even blindness. At the same time, the blue light will inhibit melatonin secretion, disturb the biological clock and affect sleep.



All computers emit blue light. For those who work long hours in front of the computer, the blue light filter for pc is an essential software to better protect the eyes, health, and productivity.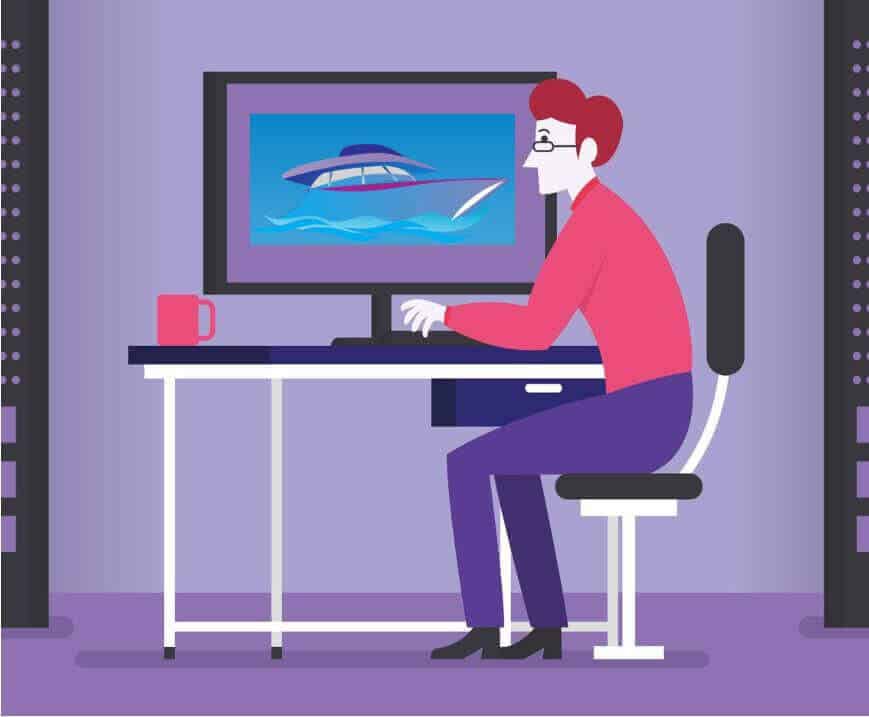 CareUEyes is a blue light filter for pc that controls the color temperature of the display to adjust the amount of blue light emitted, which can reduce our eye strain. You can freely adjust the blue emission of your monitor according to your usage habits, such as game mode, reading mode, editing mode, etc.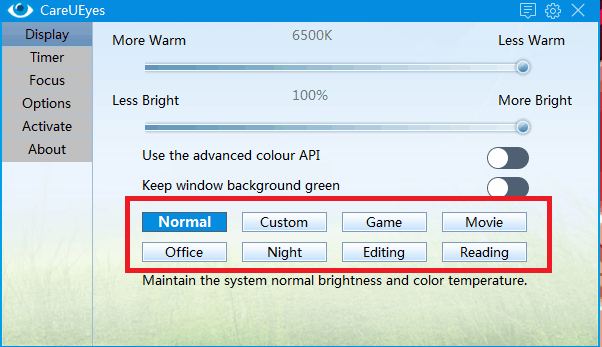 The blue light filter for pc sets different color temperatures in the evening and during the day. In the twilight and early morning, the color temperature will smoothly transition from night to day, so that your eyes can adapt slowly. At night, the color temperature should be set to match the light in your room, and during the day, the color temperature should match the external light.
In addition to the blue light filter, CareUEyes also has the function of screen dimming. If the display is too bright or too dark, it will cause eye fatigue and visual damage. CareUEyes eliminates the visible flicker of the display backlight, which is the cause of eye fatigue and headache.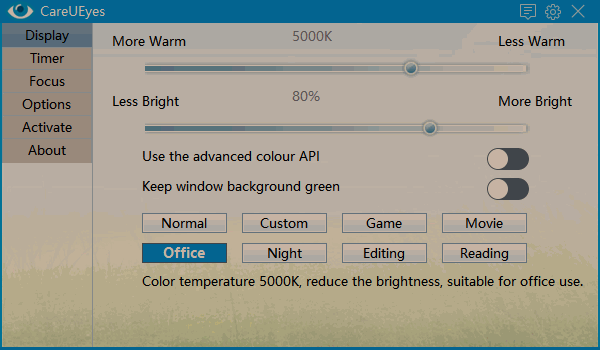 Using software to filter blue light is probably the cheapest and most efficient way. You no longer need to buy blue light glasses and blue light filter film to filter blue light. They are not only consumables but also lack flexibility.
I believe the blue light filter for pc is your best choice.