The day and night feature allows you to set different color temperature and brightness for day and night, and automatically switches the setting for you at sunrise and sunset time.
How to enable day night feature?
  1. Turn on the switch of day night mode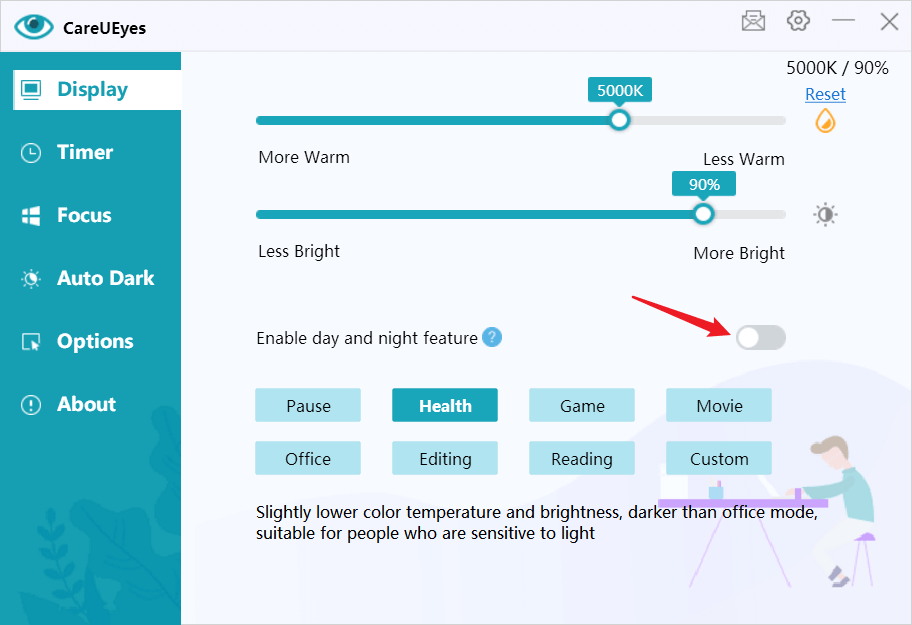 2. Click the Config button to open the sunrise/sunset settings page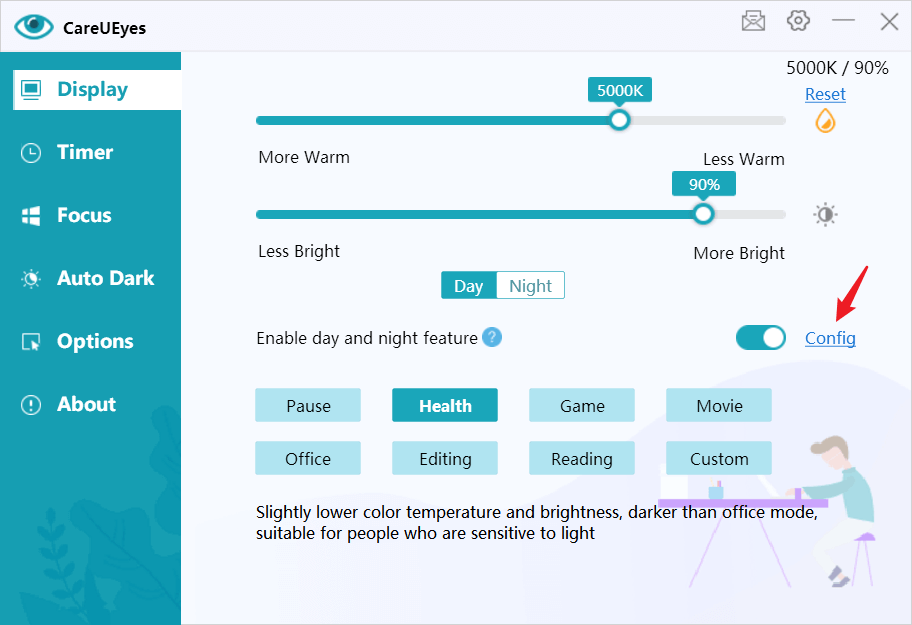 3. Set the sunrise/sunset time
There are two ways to set the sunrise/sunset time. Please choose the way you like. The first one is based on geographic location. The program needs to first obtain the address location of the current user, and then automatically calculate the sunrise/sunset time according to the geographic location.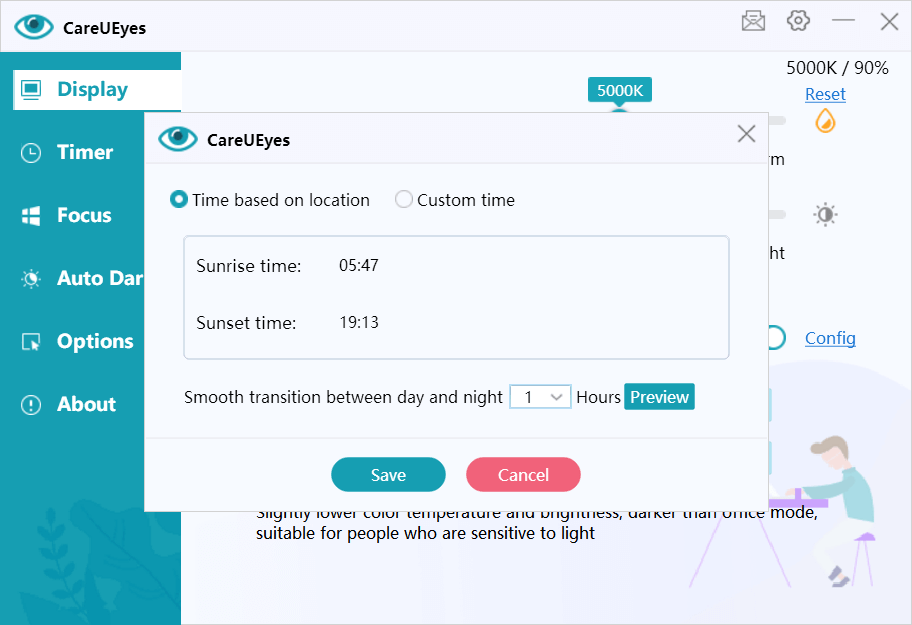 The second is to customize the sunrise/sunset time, you can edit the sunrise/sunset time in the edit box, and then click the Confirm button to save the setting.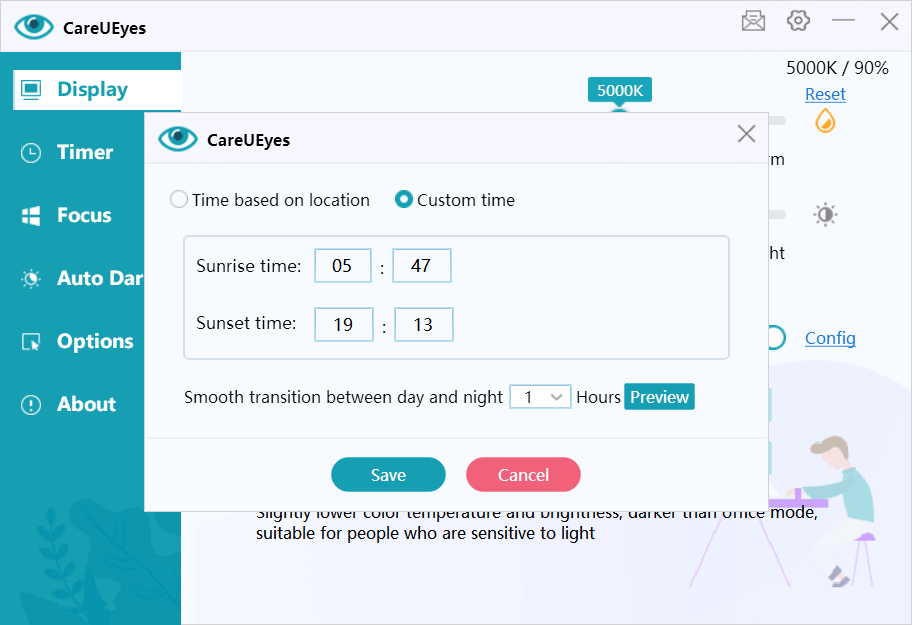 Day and night smotth transition allows you to specify how early or late the transitions start, relative to sunrise and sunset. It's best to understand how it works by looking at some examples:
0 Hours

Day-time transition starts at sunrise and ends precisely at sunrise
Night-time transition starts precisely at sunset and ends at sunset

1 Hours

Day-time transition starts at sunrise and ends 1 hours after sunrise
Night-time transition starts 1 hours before sunset and ends at sunset

2 Hours

Day-time transition starts at sunrise and ends 2 hours after sunrise
Night-time transition starts 2 hours before sunset and ends at sunset