What is reading mode?
The reading mode is a display mode on computer screens that converts all colors to black and white, similar to E-ink devices. This mode helps reduce eye strain and enhances reading ease.
How to turn on reading mode for PC and laptops?
CareUEyes is a software designed to protect your eyes while using a PC or laptop. It offers a reading mode that is perfect for those who enjoy reading. Simply install CareUEyes and choose the reading mode on the main interface. Once selected, you can read text on your computer screen as if you were using an E-ink device.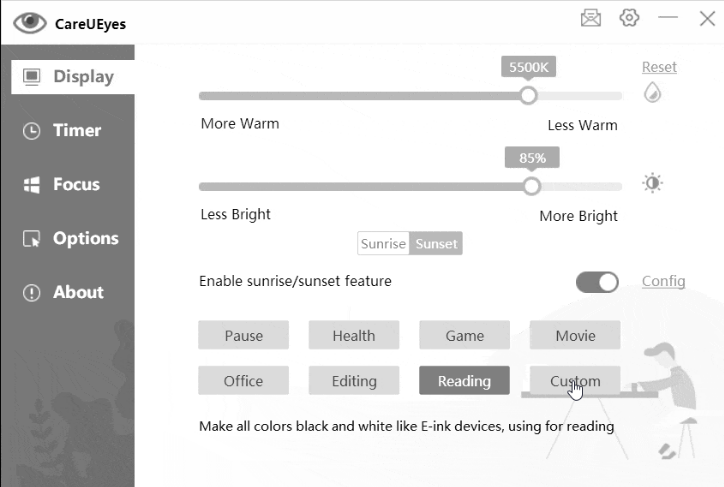 But if you are using the classic theme of Windows 7, you will not be able to use the Reading mode of CareUEyes. When you click the reading mode button, you will get a warning message. You need to enable the Aero theme to be able to use the reading mode.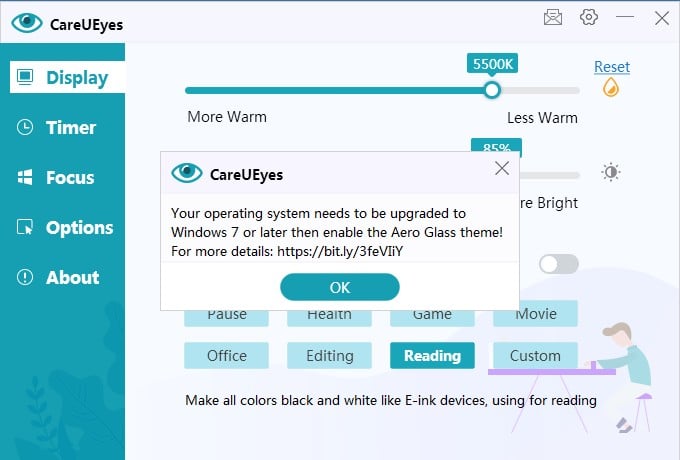 How To Enable The Aero Theme For Reading Mode?
1. Ensure that your version of Windows 11/10/8/7 supports Aero. Aero is supported on Ultimate, Home Premium, Business editions.
2. Ensure that your Graphic card supports WDDM (Windows Display Driver Model)
3. Right-click on the desktop, pop-up menu select "Personalize", select related topics in the "Aero Themes" area, these topics are all with Aero features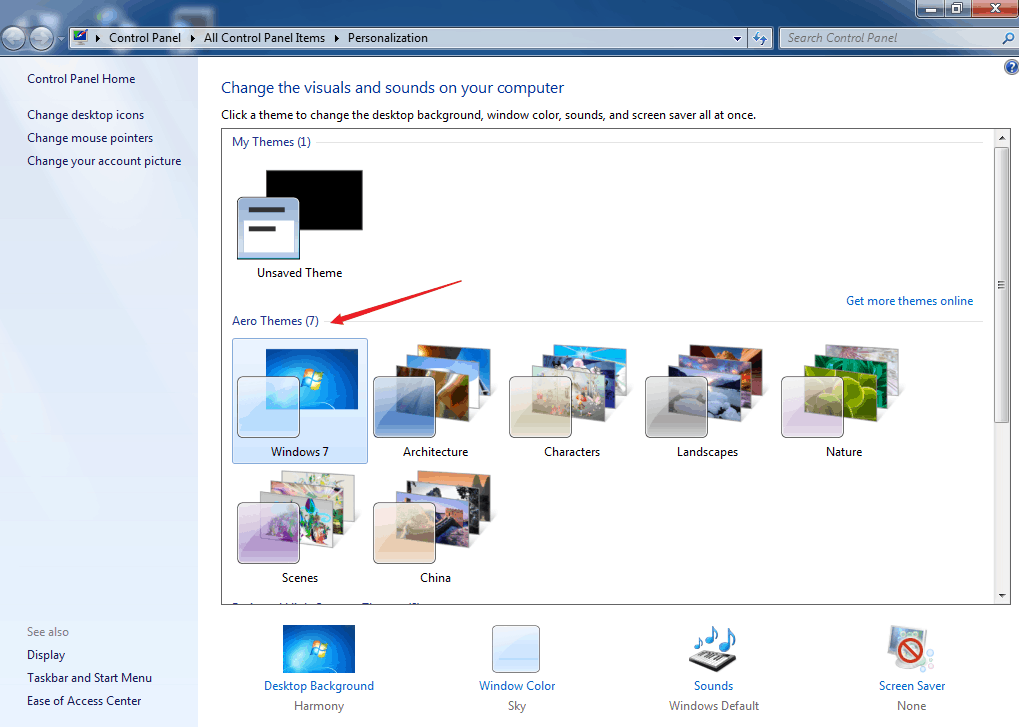 4. Open CareUEyes, reselect "Editing" or "Reading" Mode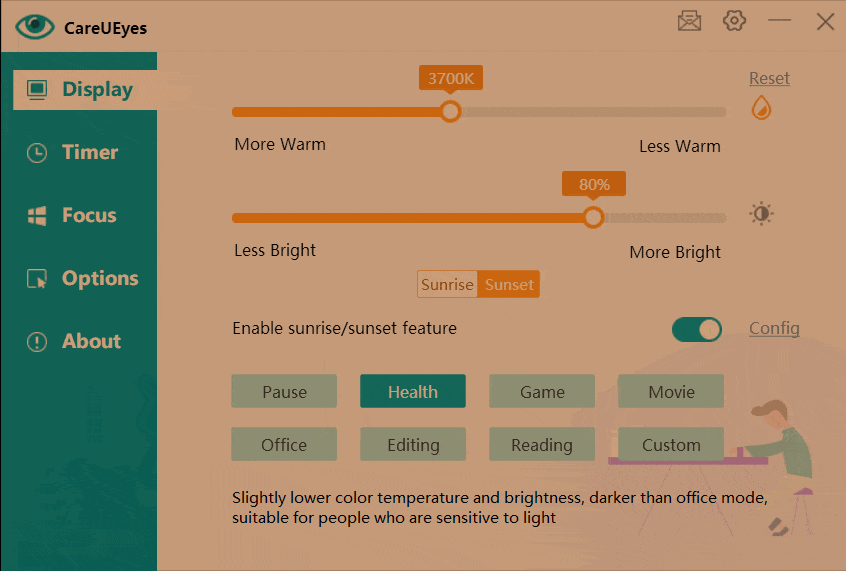 Reading Mode For PC Conclusion
The effect of reading mode is very similar to Kindle. It reduces eye fatigue and improves productivity. If you have better suggestions, please feel free to contact us.