Everyone has the right to protect the eyes, and we should not deprive it.
  On April 15th, 2019, we released CareUEyes Lite, a free basic version that is the best choice for anyone who likes free software.
  CareUEyes Lite has a basic brightness adjustment features, which has four brightness levels to choose from 20%-40%-60%-80%, all the operation interface is in the tray area.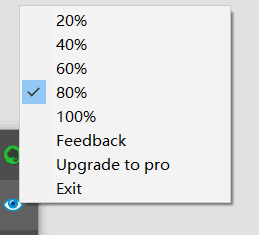 Unlike other brightness adjustment software, CareUEyes Lite does not use translucent windows to reduce brightness. It directly controls the gamma value of the display and is therefore not affected by the start menu and taskbar. It also does not affect the color of the mouse cursor and screenshots.
  In addition, click on the tray icon, you can easily restore or turn off the brightness adjustment features of CareUEyes Lite, very practical. And the installation package of CareUEyes Lite is only 600k, very small.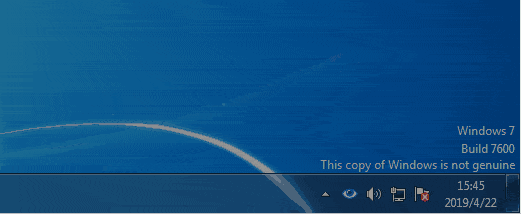 CareUEyes Lite is very useful for those who only need to adjust the brightness of the display. If you need to adjust the color temperature and filter blue light, break reminder and other more advanced features, then CareUEyes Pro will be your best choice.